Sponsors
Platinum Sponsors

As a global leader in medical technology, services and solutions, Medtronic improves the health and lives of millions of people each year. We believe our deep clinical, therapeutic and economic expertise can help address the complex challenges—such as rising costs, aging populations, and the burden of chronic disease — faced by families and healthcare systems today. But, we can't do it alone. That's why we're committed to partnering in new ways and developing powerful solutions that deliver better patient outcomes.
Founded in 1949 as a medical repair company, we're now among the world's largest medical technology, services and solutions companies, employing more than 85,000 people worldwide, serving physicians, hospitals and patients in more than 160 countries. Join us in our commitment to take healthcare Further, Together.

A leading direct lender which provides various types of loans online to US residents. To apply for an instant approval loan one has to be at least 18 y.o, have a valid ID and a bank account. The application can be completed online in a matter of minutes and overall loan application process takes a few hours. Besides online instant approval payday loans, 24cashtoday.com offers installment loans with monthly payments. No hard credit checks are performed which makes is possible to people with bad credit get a cash loan the same day.

From creating the first sutures, to revolutionizing surgery with minimally invasive procedures, Ethicon, part of the Johnson & Johnson Medical Devices Companies, has made significant contributions to surgery for more than 60 years. Our continuing dedication to Shape the Future of Surgery is built on our commitment to help address the world's most pressing healthcare issues, and improve and save more lives. Through Ethicon's surgical technologies and solutions including sutures, staplers, energy devices, trocars and hemostats and our commitment to treat serious medical conditions like obesity and cancer worldwide, we deliver innovation to make a life-changing impact.
Silver Sponsor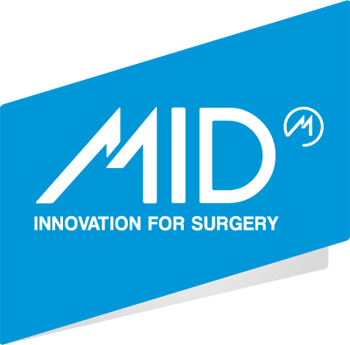 For over 17 years, MID's core business has been the obesity surgery field. The company now offers a range of products and solutions for gastric calibration techniques. MIDSLEEVETM, MIDCALTM and MIDBANDTM are used in France, in Europe and in 5 different continents.
MID's quality policy is based on the latest manufacturing techniques used in France. MID favours the training of surgeons and welcomes feedback on the use of its devices, to get the best from its products and allow them to evolve. In order to meet surgeons' needs, MID develops new medical devices in concert with scientific experts. Its investments in R&D also include other areas of surgery, such as the dynamic suturing technique utilised for dermatotraction. MID-SEWTM is the latest device developed and marketed by MID for the closure of surgical wounds that cannot be sutured using conventional suture material.
Bronze Sponsors

Nestle Health Science offers nutritional solutions for people with specific dietary needs related to illness, disease states or the special challenges of different life stages. We aim to pioneer the development and application of evolving science to create a new role for nutrition in disease prevention and management.

Panther Healthcare, founded in 2002, is a high and new technology company combining R&D, manufacturing and sales.
It mainly develops and manufactures surgical staplers and minimally invasive endo surgery products, and distributes them through its global sales network.
With over 200 intellectual property rights, Panther is honoured with multiple prizes and awards. Its products have penetrated thousands of hospitals and reached end users in 60+ countries globally. Its sales revenue in surgical staplers is number three globally.
Panther is dedicated to providing professional and systematic surgical solutions platform for patients' needs, standing at the forefront of the international market.

Apollo Endosurgery, Inc. is a medical device company focused on less invasive therapies for the treatment of obesity, a condition facing over 600 million people globally, as well as other gastrointestinal disorders. Our device based therapies are an alternative to invasive surgical procedures, thus lowering complication rates and reducing total healthcare costs. Apollo's products are offered in over 80 countries today.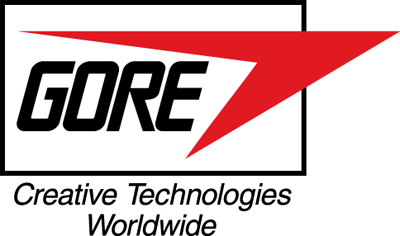 Gore Medical Products Division engineers devices that treat a range of cardiovascular and other health conditions. With more than 40 million medical devices implanted over the course of more than 40 years, Gore builds on its legacy of improving patient outcomes through research, education and quality initiatives. Product performance, ease of use and quality of service provide sustainable cost savings for physicians, hospitals and insurers. Gore is joined in service with clinicians and through this collaboration we are improving lives. www.goremedical.com/eu
W. L. Gore & Associates is a global materials science company dedicated to transforming industries and improving lives.

As a worldwide leading manufacturer of optical and digital precision technology, Olympus provides innovative solutions for state-of-the-art medical systems, digital cameras and scientific solutions.
Supporting specialities such as Gastroenterology & Respiratory, General Surgery, Gynaecology, Urology and ENT, Olympus is committed to developing new technologies, products, services and solutions that comply with the industry's standards and offer our customers and patients improved safety, reliability, high end service and quality.
Olympus is proud to be a Bronze sponsor at IFSO this year. You are welcome to pass by the Olympus booth at Stand 4 to experience our one-stop solution for all your surgery needs, including the world's first synergistic and multipurpose energy device, THUNDERBEAT, that aims at reducing surgical procedure time, blood loss, and instrument exchanges.

Reach Surgical, Inc., is dedicated to providing advanced medical devices and equipments for surgical procedures, through its product development centers and manufacturing bases in China.
Quality of our complete product lines is our core competence. Reach Surgical, Inc. follows US c-GMP; and all our products have obtained the US FDA approvals and CE approvals. Reach Surgical, Inc. has three advanced R&D centers in Cincinnati, Ohio, Tianjin and Shanghai. We are dedicated to providing the advanced solutions of minimally invasive surgery for clinical surgeons.
"Innovating for life" is what we believe in. With a professional marketing and sales team, Reach Surgical, Inc. is devoted to providing our customers products and services of the highest quality.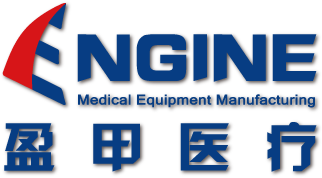 Engine Medical® Equipment Manufacturing (Shanghai) Co., Ltd. is a company focused on researching and manufacturing minimally invasive products. Engine Medical leverages outstanding talents and advanced technology to deliver high-quality integrated minimally invasive solutions to surgeons all over the world.
Since it was founded, Engine Medical has been focusing on independent innovations and has won over 40 domestic and foreign patents, including 5 patents of invention. Manufacturing center is in Shanghai respectively with a total area of more than 130 km2. A class 100,000 clean room certified by GMP has been built up in the first-stage manufacturing center with annual production value of up to 400k USD. So far, the company has obtained ISO9001 and ISO13485 certification, SFDA certification, EU CE certification, and is in the process of applying the FDA approval.

Started with its first stapler used in China in 2013, Fengh has since then been witnessed a rapid growth, not only in sales in a continuously increasing number of countries on every continent, but also in such new value-added endeavors as technical innovation and procedure development.
Fengh has consistently invested a double-digit percentage of its annual revenue in technical innovations over the past 5 years. Now with a couple of dozen patents granted and more than 200 innovations filed, Fengh has successfully emerged as a leading innovation-driven enterprise in China, committed to researching, developing, manufacturing and marketing products for minimally invasive and laparoscopic surgery procedures.
Rooted in China, the biggest developing economy with a significantly large portion of its population aging and/or in poverty, Fengh understands how important it is to offer healthcare professionals and ultimately patients, the products and solutions well balanced with good quality and more affordable price. To that end, Fengh has been taking tremendous effort to consolidate its supply chain in different countries, streamline its state-of-the-art manufacturing facilities and enhance its quality management systems in Wu Xi, Su Zhou and Shang Hai, the most advanced areas in China. Today, tens of thousands of healthcare professionals and patients around the world are benefiting from Fengh's products, which they are happy with and we are proud of.
Focus on quality, invest in innovations and care about patients! This is the fundamental credo that keeps growing Fengh.
Let us grow together with a growing Fengh.
Symposia Sponsors

International Medical Press (IMP) specializes in providing independent and accredited medical education activities funded through unrestricted educational grants. IMP has extensive experience in medical education, is backed by enduring relationships with faculty and provides strong scientific support across several therapy areas.
IMP is a founding partner of the Good CME Practice (gCMEp) Group that is committed to delivering patient-centred, balanced and effective medical education.
Please click on the following link to know more https://www.intmedpress.com/

For more than a century, MSD, a leading global biopharmaceutical company, has been inventing for life, bringing forward medicines and vaccines for the world's most challenging diseases. MSD is a trade name of Merck & Co., Inc., with headquarters in Kenilworth, N.J., U.S.A. Through our prescription medicines, vaccines, biologic therapies and animal health products, we work with customers and operate in more than 140 countries to deliver innovative health solutions. We also demonstrate our commitment to increasing access to health care through far-reaching policies, programs and partnerships. Today, MSD continues to be at the forefront of research to advance the prevention and treatment of diseases that threaten people and communities around the world - including cancer, cardio-metabolic diseases, emerging animal diseases, Alzheimer's disease and infectious diseases including HIV and Ebola.
MSD products has been present for over 30 years in the GULF region through its local distributors in the UAE, Kuwait, Bahrain, Qatar & Oman and MSD ranks amongst the leading pharmaceutical companies in the region. MSD provides innovative medications in several therapeutic areas, including Anti- Infectives, Cardiovascular, Asthma & Allergy, Diabetes, HCV, HIV, Pain & Inflammation, Osteoporosis, Oncology, Fertility, Ophthalmic, and Anesthesia in addition to several specialized Vaccines. For more information, visit www.msd.com